FY17 Call Stats
FIRE
EMS
Jul
17
28
Aug
Sep
Oct
Nov
Dec
Jan
Feb
Mar
Apr
May
Jun
Total
17
28
Call Stat Totals
FIRE
EMS
FY17
FY16
242
265
FY15
255
251
FY14
260
247
FY13
265
247
FY12
335
263
FY11
282
245
FY10
244
216
FY09
302
255
FY08
379
265
FY07
288
251
Website Visitors Since
January 25, 2007


Use of Website Material:


Duplication of text, photos, or any other content on this website is prohibited without permission of CIVFD. If you have questions, please contact us at info@civfd.com.

Welcome to the Official Website for the
Cobb Island Volunteer Fire Department and EMS, Inc.
and Auxiliary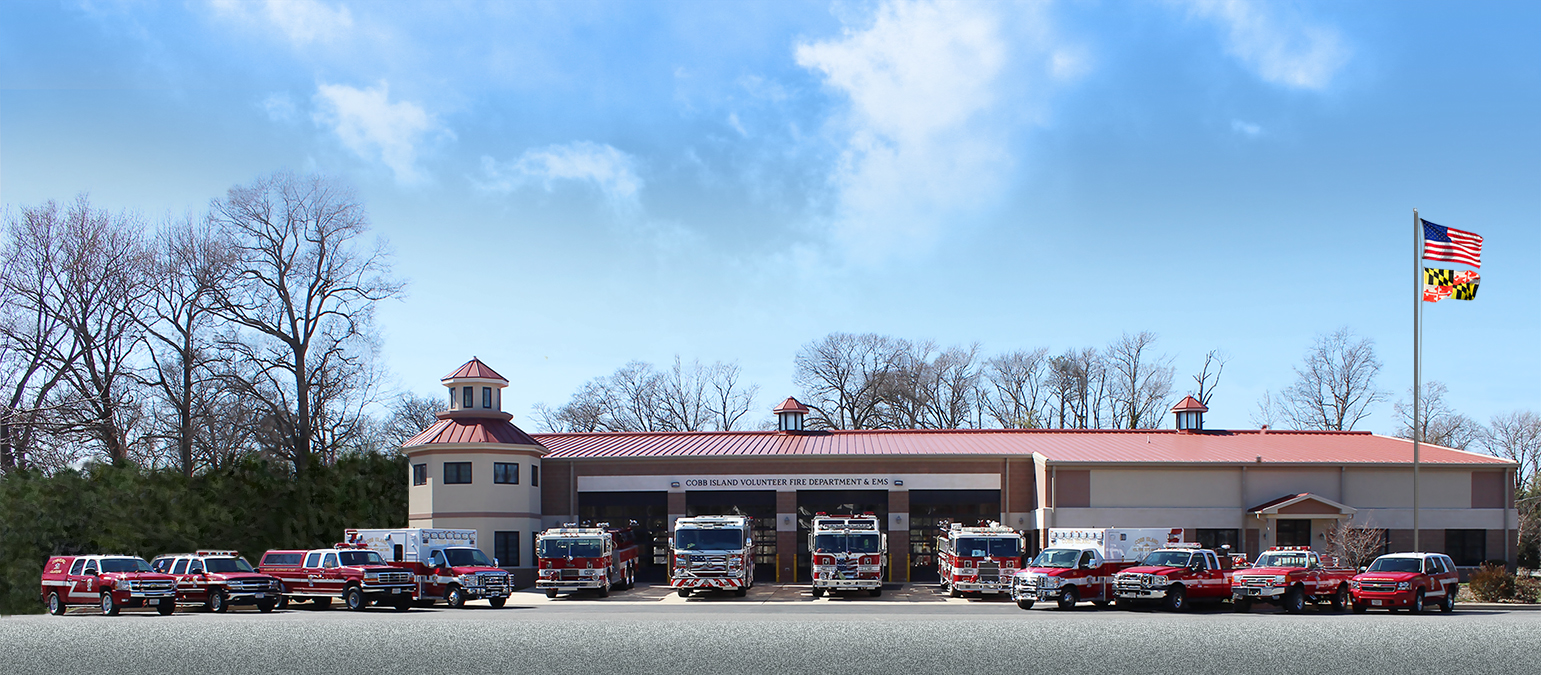 "Proudly Serving Our Community with Dedication and Commitment Since 1946"
Annual Oyster and Ham Dinner November 6, 2016

Chief William Lawman Jr., November 06

Mark your calendars for our Annual Oyster and Ham Dinner on November 6, 2016.

Location - 17069 Cobb Island Road, Cobb Island, Maryland 20625

Time - 12 Noon till 5 p.m.

MENU - Fried Oysters, Stuffed Ham, Regular Ham,
Sweet Potatoes, Parsley Potatoes, Kale, Green Beans, Cole Slaw, Applesauce, Rolls, Coffee & Tea

Dinners available as Dine in or Carryout

Oyster Scald Available - Sold Separately from ... (Full Story)





Donations Requested for Displaced Family Due To House Fire

Chief William Lawman Jr., September 14

September 14, 2016

To: Community Residents and Businesses

On September 14, 2016 the Cobb Island Volunteer Fire Department and EMS along with several mutual aid companies were dispatched for a single family house fire located on Cobb Island, Maryland. When units arrived they found a home filled with thick black smoke throughout. The family occupying the residence was renting from the home owner. ... (Full Story)





Boat Fire In Company 14's First Due

Chief William Lawman Jr., August 13

On August 13, 2016 at 1317 hours Fire Boat 6 was dispatched to Company 14's first due for a boat fire in the Potomac River just south of the Harry Nice Bridge. Fire Boat 6 responded with 6 personnel and the Chief onboard. Engine 143 arrived at the power plant and established the Potomac River command with one vessel on fire approximately a mile off shore.

Fire Boat 6 and Colonial Beach Boat 1 arrived ... (Full Story & Photos)


5 People Rescued From Capsized Vessel in the Potomac River

1st Lieutenant Danny Hill, August 12

At approximately 15:46 on 08/12/16 Fire Boat 6 was alerted to respond to a boat taking on water with 5 people in the water in the area of the Potomac River Bridge (south end) in the Potomac River on the Maryland side.

Boat 6 responded with 4 personnel. While enroute information was given that a 16' pleasure vessel was capsized with 5 subjects in the water, upon approach of the vessel Engine Company ... (Full Story)





Click Here To Visit Sparky's Website



Your feedback is important to us! Feel free to sign the guestbook.

Copyright © 2007 Cobb Island Volunteer Fire Department and EMS, Inc.