FY15 Call Stats
FIRE
EMS
Jul
14
30
Aug
25
21
Sep
15
16
Oct
Nov
Dec
Jan
Feb
Mar
Apr
May
Jun
Total
54
67
Call Stat Totals
FIRE
EMS
FY15
FY14
260
247
FY13
265
247
FY12
335
263
FY11
282
245
FY10
244
216
FY09
302
255
FY08
379
265
FY07
288
251
Website Visitors Since
January 25, 2007

Use of Website Material:


Duplication of text, photos, or any other content on this website is prohibited without permission of CIVFD. If you have questions, please contact us at info@civfd.com.

Welcome to the Official Website for the
Cobb Island Volunteer Fire Department and EMS, Inc.
and Auxiliary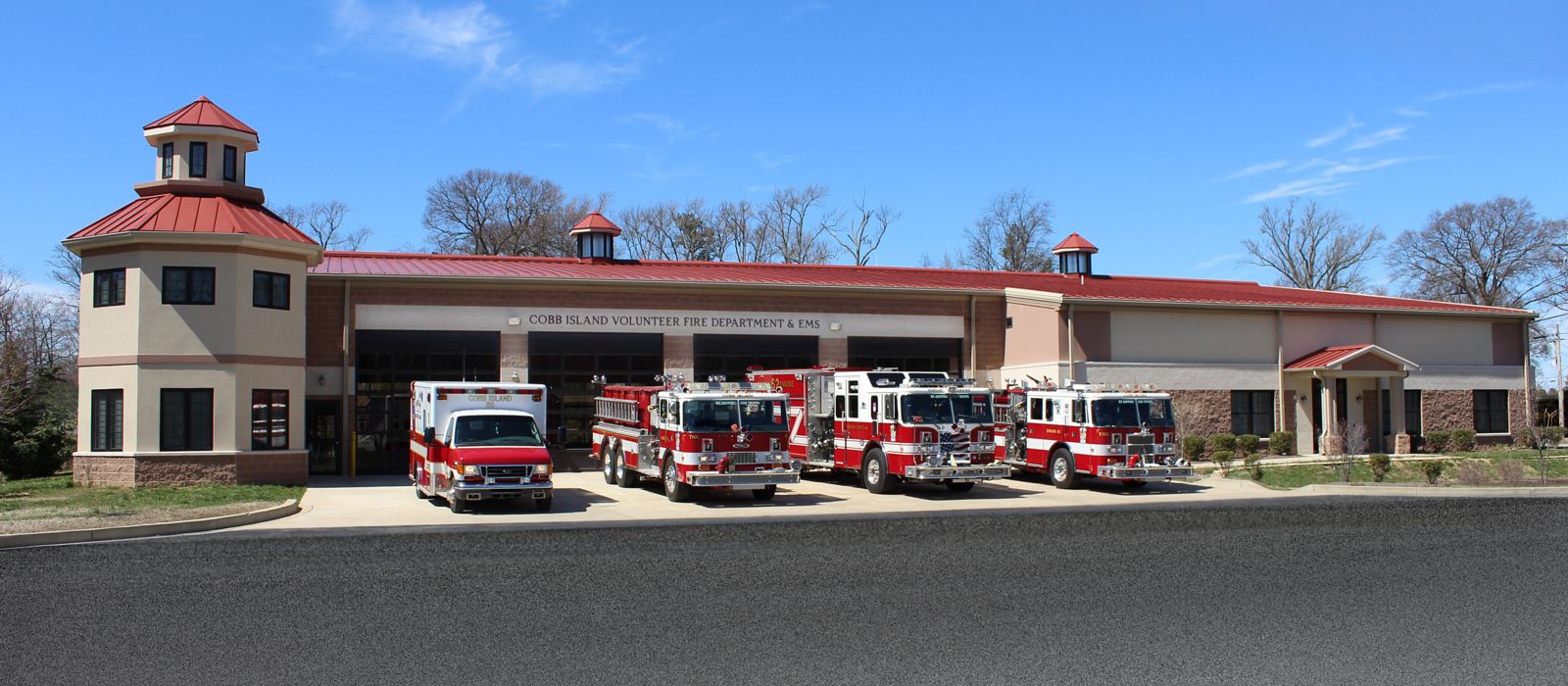 "Proudly Serving Our Community with Dedication and Commitment Since 1946"
________________________________________________________________________
VOTE AGAINST CHARLES COUNTY
CHARTER OF GOVERNMENT
ON
NOVEMBER 4th, 2014
HOLIDAY CRAFT SALE

Deputy Fire Chief William Lawman Jr., December 06

HOLIDAY CRAFT SALE

COBB ISLAND VOLUNTEER FIRE DEPARTMENT, EMS & AUX.

ATTENTION CRAFTERS & VENDORS:

The CIFVD & EMS will be holding a Holiday Craft Sale with Crafters & Vendors on Sat., December 6, from 8:00 a.m. to 2:00 p.m. at 17069 Cobb Island Road, Cobb Island.

Table rental is as follows: $20 for 1 table; $35 for 2; $50 for 3. Electrical outlets are limited and will assigned on a first ... (Full Story)




ANNUAL OYSTER & HAM DINNER

Deputy Fire Chief William Lawman Jr., November 02

Mark your calendars for our Annual Oyster and Ham Dinner on November 2, 2014.

Location - 17069 Cobb Island Road, Cobb Island, Maryland 20625

Time - 12 Noon till 5 p.m.

MENU - Fried Oysters, Stuffed Ham, Regular Ham, Sweet Potatoes, Kale, Green Beans, Cole Slaw, Applesauce, Rolls, Coffee, Tea

Adults - $25.00 Children 6 to 10 - $12.00 5 and Under - Free

Dinners available as Dine in or Carryout

Oyster ... (Full Story)





Member Bryce Johnson Graduates Army Boot Camp

Life Member Eddie Godwin, October 20

Army Enlisted Member, Private Bryce Johnson recently graduated Boot Camp. He was part of 2nd Platoon Wolf Pack. During basic training, Bryce became proficient in a number of specialties to include expert in deployment of hand grenades and "Sharpshooter" in rifle marksmanship. Bryce will go directly into another school "Airborne Fire Support Specialist/Forward Observer" which will keep him busy for ... (Full Story & Photos)

Tractor Trailer vs. Ford Mustang

Fire Captain Eddie Payne, October 19

On Sunday October 19th, we were alerted to a motor vehicle accident involving a tractor trailer and one reported ejected from the vehicle. The MVC was in the area of Banks O'Dee Rd and Rock Point Rd in Company 14's first due. RE62 was dispatched as the first due extrication unit because of RE141 and RS10 being out of service. RE62 responded with 5 personnel and A68 responded with 2 personnel. ... (Full Story & Photos)

Fire Prevention Open House

Deputy Fire Chief William Lawman Jr., October 18

When was the last time you tested the smoke alarms in your home? Was it last week? Last month? A year ago? If you're like many people, you may not even remember. Smoke alarms have become such a common feature of U.S. households that they're often taken for granted, and aren't tested and maintained as they should. However, working smoke alarms are a critical fire safety tool that can mean the difference ... (Full Story & Photos)


Click Here To Visit Sparky's Website



Your feedback is important to us! Feel free to sign the guestbook.

Copyright © 2007 Cobb Island Volunteer Fire Department and EMS, Inc.