FY17 Call Stats
FIRE
EMS
Jul
17
28
Aug
36
29
Sep
22
16
Oct
13
17
Nov
16
15
Dec
19
22
Jan
15
28
Feb
Mar
Apr
May
Jun
Total
138
155
Call Stat Totals
FIRE
EMS
FY17
FY16
242
265
FY15
255
251
FY14
260
247
FY13
265
247
FY12
335
263
FY11
282
245
FY10
244
216
FY09
302
255
FY08
379
265
FY07
288
251
Website Visitors Since
January 25, 2007


Use of Website Material:


Duplication of text, photos, or any other content on this website is prohibited without permission of CIVFD. If you have questions, please contact us at info@civfd.com.

Welcome to the Official Website for the
Cobb Island Volunteer Fire Department and EMS, Inc.
and Auxiliary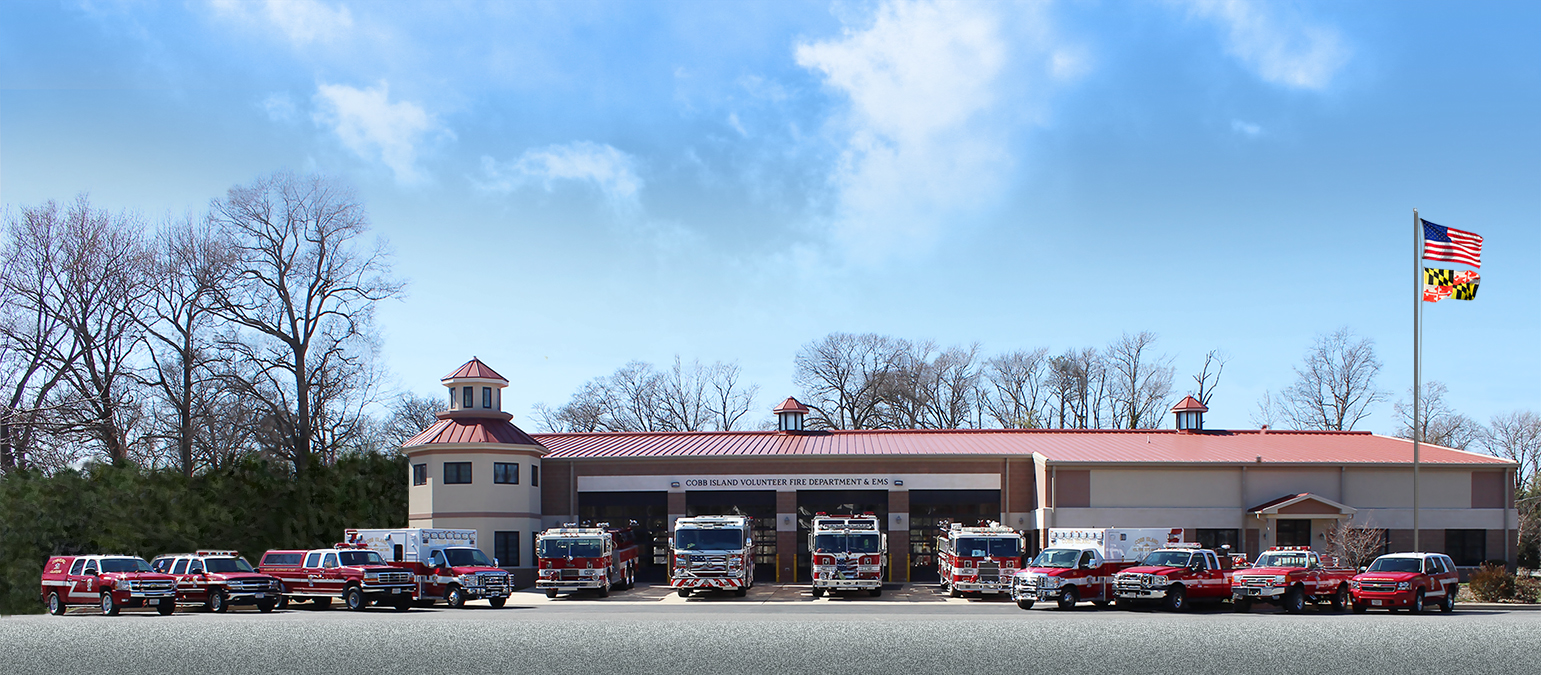 "Proudly Serving Our Community with Dedication and Commitment Since 1946"
Annual Dinner and Silent Auction

Chief William Lawman Jr., May 20

Annual Dinner and Silent Auction

Cobb Island Vol. Fire Dept.
17069 Cobb Island Road
Cobb Island, MD 20625
(301) 259-4258

Saturday, May 20, 2017
Doors open at 5:30 p.m.
Dinner and Silent Auction
Begin at 6:00 p.m.

Reserve Your Tickets Now!
Tickets may be reserved in advance thru May 13 for $16 per person.
Tickets may be purchased the day of the event for $20 per person.
To make a reservation, call ... (Full Story & Photos)

Safe Boating

Wesley Jackson, Lieutenant of Boat Operations, May 19

We are fast approaching Memorial Day weekend! Can you believe it? Summer is upon us! Memorial Day is often noted as the kick-off to summer festivities, including spending time on and around the water. We would like to send a friendly reminder to all to practice caution near the water. Safe boating is the number one priority of summertime fun on the water.

We remind the boating community to use ... (Full Story & Photos)

Newest Recruit Makes Debut

Treasurer Crystal Jackson, May 19

Congratulations to Chief Will Lawman and EMS Captain Michelle Lawman on the birth of their third child. Sawyer Reid Lawman was born May 19, 2017 at 8:55 am at Georgetown University Medical Center. Baby Sawyer weighs in at 8 pounds 1 ounce and is 20 inches long. Sawyer is welcomed to the family by his big brother Collin and big sister Lacie. We wish them the best!... (Full Story & Photos)



Sawyer Reid Lawman


Cobb Island VFD & EMS Participate in SMVFA 70th Anniversary Parade in Huntingtown MD

Chief William Lawman Jr., April 30

The Cobb Island VFD and EMS participated this year in the 70th Anniversary SMVFA Parade in Huntingtown MD.

Units Participated:

Command 6 with Chief 6

Lil Miss Fire Prevention Miss KayLeigh Jackson

Miss Fire Prevention Miss Madison Osakowicz

Junior Assistant Fire Chief Miss Taylor Breckenridge

Junior Fire Chief Mr. Andrew Bowling

Engine 64

Ambulance 69

Rescue Engine 62

The department was ... (Full Story & Photos)


Members Receive Life Saving Awards

Treasurer Crystal Jackson, April 29

During the Southern Maryland Volunteer Firemen's Association Banquet held on Saturday, April 29, 2017 the department had several members recognized for their life saving efforts over the past year.


The following members were recognized for a CPR call where they were successful in returning a pulse in a patient that was in cardiac arrest.

Jim Bowling
Tanner Cox
Bobby Higgs
Danny Hill
J.W. Kilinski ... (Full Story & Photos)


Click Here To Visit Sparky's Website



Your feedback is important to us! Feel free to sign the guestbook.

Copyright © 2007 Cobb Island Volunteer Fire Department and EMS, Inc.